Shopify Website Experts
Custom Shopify Website Solutions
With over 20 years of experience in e-commerce, including Shopify, we can design and build an incredible storefront for you.
Our team has experience with multiple themes, including Shopify 2.0 themes. Let us help design and customise your store to fit your needs.
We really enjoy working with Shopify, opening up this eCommerce platform for our clients in Melbourne,
Sydney, Australia, New Zealand and all over the World.
Shopify App Integration
Boost online sales with app integration
By integrating apps into Shopify, you can improve how your store works. We specialise in apps for SEO, Upselling, Social Media (Instagram for Shopify for example), Shipping, Inventory Management, Xero Integration and many other features. Having the right set of apps from the beginning makes a difference - we only recommend lightweight apps that don't slow your site down.
Why use a Shopify Partner?
Don't waste time spending days trying to make something work. Shopify experts know the system inside and out. If you have a problem, ask us, we're sure we've been asked it before. Need to add a custom font to Shopify? Done. Need to integrate a booking system? Done.
If you really want to hit the ground running with an ecommerce store, make sure it's setup correctly from the beginning. The biggest problem we see in the ecommerce space is businesses starting out with the wrong setup to succeed. If your apps and SEO aren't done properly, your site won't be successful.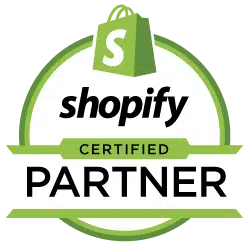 We have worked with many Australian and New Zealand brands which sell online through Shopify. Industries including; Retail, Gym Equipment, Hifi Audio, Medical, Garden Supplies, Air Conditioning, Wholesale goods and many more.
Let's start selling online!
About Websites
Hosting is a service that allows organizations and individuals to post a website or web page onto the Internet. A web host, or web hosting service provider, is a business that provides the technologies and services needed for the website or webpage to be viewed in the Internet. Websites are hosted, or stored, on special computers called servers. When Internet users want to view your website, all they need to do is type your website address or domain into their browser. Their computer will then connect to your server and your webpages will be delivered to them through the browser.
There are many different types of web hosting services available. The most common type is shared web hosting, which means that your website shares a server with other websites.
Shopify is a simple, powerful eCommerce platform that helps businesses of all sizes sell online. Whether you're just getting started or are an experienced entrepreneur, Shopify has everything you need to create a successful online store.
Shopify is easy to use, especially if you're already familiar with basic web design and development. And our 24/7 support team is always here to help if you need it.
Plus, there are no limits to what you can do with Shopify. You can customize your store's look and feel, add new features and functionality, and use apps from our App Store to grow your business.
SSL (Secure Sockets Layer) is a protocol that provides security for communication over the internet. SSL uses encryption to protect data from being accessed by unauthorised people.
SSL also authenticates the identity of websites, ensuring that users are connecting to the correct site. When you connect to a website over SSL, you will see a green padlock in your web browser's address bar. This indicates that the connection is secure and that your data is safe.
WordPress is a content management system (CMS) that enables you to create a website or blog from scratch, or to improve an existing website. WordPress is a free and open source project, released under the GPL.
WordPress is used by millions of people around the world, including many large organizations, such as The Guardian, Forbes, and The New York Times. WordPress is also popular with small businesses and individuals who want to create a professional-looking website without spending a lot of money.
There are two versions of WordPress: the self-hosted version (WordPress.org) and the hosted version (WordPress.com). Both versions are easy to use and come with a variety of features.
There are a few reasons why updating plugins is important:
1. Newer versions often include security fixes.
If a plugin has a security vulnerability, it can leave your site open to attack. By keeping your plugins up-to-date, you can help protect your site from potential threats.
2. Newer versions may include new features or improvements.
As plugin developers release new versions of their products, they often include new features or improvements. By updating to the latest version, you can take advantage of these new additions.
3. Newer versions may be required for compatibility with other software.