What is SEO?
SEO is an acronym for "Search Engine Optimisation." Simply put, it means optimising your website to increase its "organic" ranking position when people search for your services or products on Google, Yahoo, Bing, and other search engines. The higher the ranking position your site's pages have in search results, the more likely you will receive traffic and attract potential customers to your business.
How does SEO work?
Search engines use bots (also known as spiders) to crawl pages on the web, going from link to link, gathering information about those sites and placing them in a searchable index. The analogy is a spider making its way across its web, one link at a time. Each search engine, such as Google or Bing, uses its own bots for building its own indexes.
The quality of each page found is then processed by an algorithm. Algorithms analyse these pages in the index to determine the order in which the pages should appear in the search engine results page (SERP) for any given query. The process uses hundreds of ranking factors and signals to ensure that only the best results are shown when you search.
Search algorithms are cleverly designed to provide authoritative and relevant results to users for an efficient search experience.
The goal is typically to rank on the first page of Google search results that mean the most to your target audience. Optimising your website and content with all these factors in mind can help your site rank higher in the results.
Because search engines use their own index, search results will vary widely depending on the search provider.
Why is SEO mainly focused on Google?
In 2022, almost 93% of all online searches were through Google. This makes Google the World's primary search engine, so it makes sense to focus on what Google wants!
Google provides tools such as PageSpeed Insights, which allows you to check the performance of your website. This can be useful when trying to correct issues and improve site speed and security. Google Search Console is another essential tool when monitoring and maintaining the performance of your website.
What types of SEO are there?
On-page SEO
This encompasses content on your web pages; Blog posts, product copy and web copy.
Off-page SEO
Off-page SEO is about building site authority and links back to your website.
Technical SEO
Technical SEO is undertaken to improve website speed, functionality and security.
Local SEO
Local SEO involves using things like Google Maps and Google Business to attract local customers.
What are SEO ranking factors?
Page Speed, Security and Accessibility
30%
Backlinks and Site Authority
20%
Mobile Responsiveness
10%
Real business Information and Social Signals
10%
Why is SEO important for marketing?
With a strong SEO presence, businesses can take advantage of an incredibly lucrative opportunity. Every single year, billions of people search trillions of queries to find information about products or services they want. An effective SEO strategy can provide greater visibility, higher rankings and more traffic than competitors. This can potentially lead to improved sales.
Ultimately SEO should be the backbone of your online marketing strategy. By generating more traffic and sales, you can better understand what your website users want, and you can implement those findings across your marketing campaigns (paid and organic), your website and your social media accounts.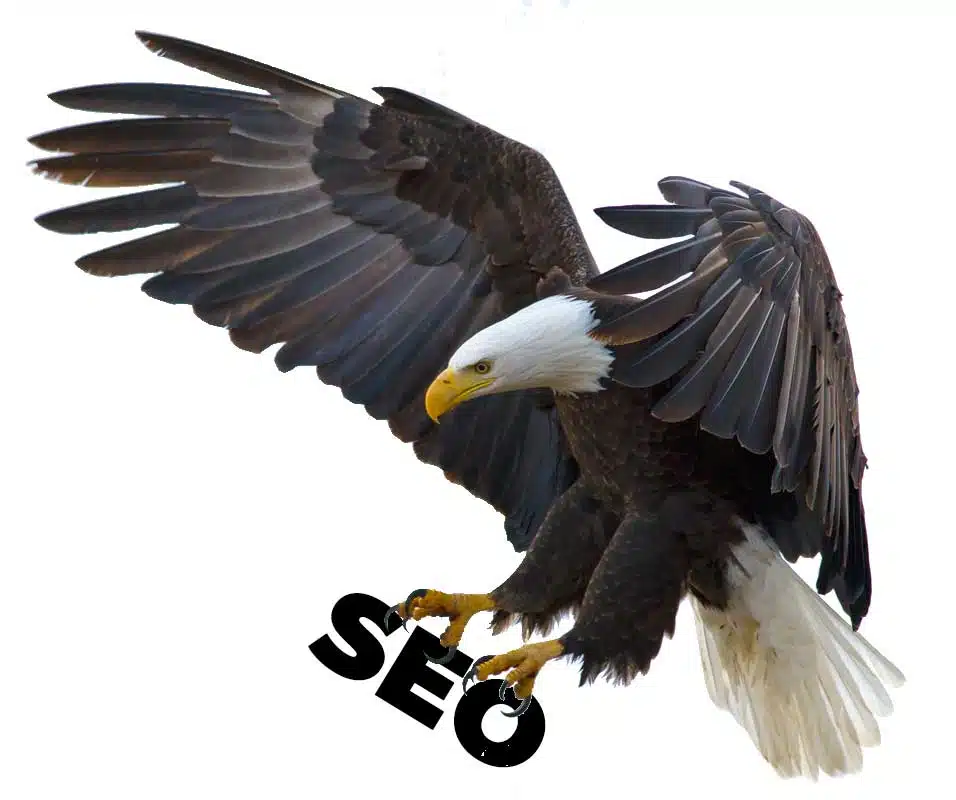 What are featured snippets?
Recently Google and other search engines like Bing have changed the way results are shown. Rather than just showing a list of relevant results, search engines are now aiming to directly answer questions directly through rich results. These rich results shown in searches are called Featured Snippets and can appear as short answers, shown directly on the results page.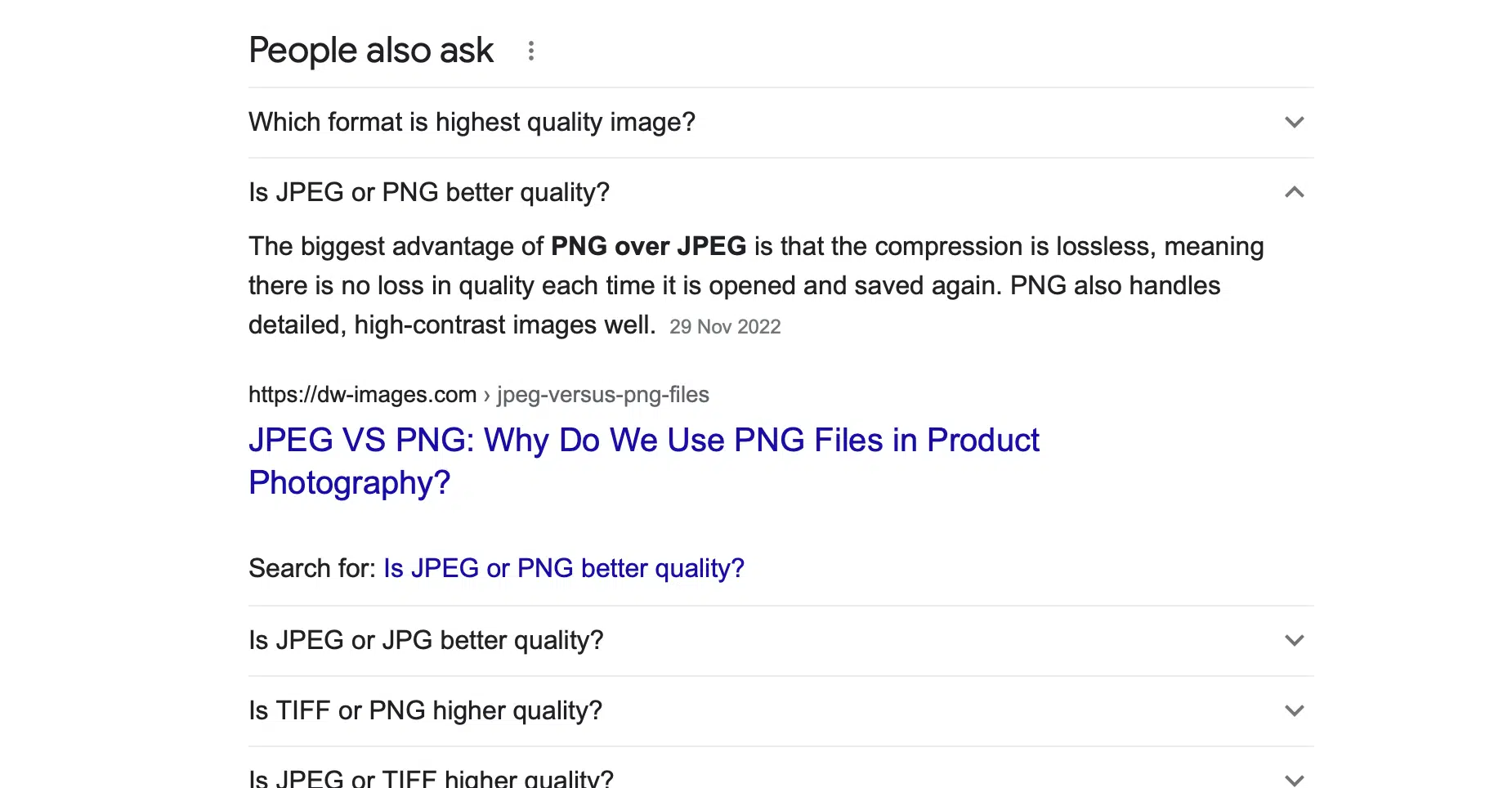 A Featured Snippets Example
Featured Snippets, Rich Results and Knowledge Panels in search results can increase visibility and give users more information about your company directly. This makes it essential to ensure that your site is informative and helpful if you aim to appear in Featured Snippets.
How can I optimise images for SEO?
Poorly sized images are a major contributing factor to slow-loading websites. When we audit a website, the first thing we do is check the image file size and format.
In the vast majority of cases, the image sizes are too big,  the dimensions are incorrectly sized, the ALT Tags and Titles aren't optimised, and the format used is inefficient.
These are the steps you can take to make sure that your images are optimised for SEO:
Resize your images, both in dimensions and file size.
Use an optimised format, such as WEBP.
Use alt tags for accessibility. 
Optimise image file names.
Load images from a CDN.
Make images mobile-friendly.
Optimise the image title.
Include captions on images.
Use unique images, not just stock art.
Ensure the text complements the images.
Conclusion
SEO is more than just writing good copy. With many ranking factors and signals, it can take a lot of time and effort to optimise a website for search. But remember, the reason why SEO exists is to make the Internet better. Search engines want to display quality websites that are fast, informative and accessible. It's not about 'tricking' search engines. Create a site that you are proud of, and provide helpful content. SEO companies can A/B test a million ideas, but if the content stinks, your rankings will sink.
Even though the process is ever-changing and evolving, SEO is well worth the time and effort involved if you are looking to increase traffic to your website.
If you would like help with any SEO-related tasks, feel free to contact us, we would love to hear from you!