Boost Traffic and Rankings with Our SEO Solutions
We are one of the highly recommended SEO agencies in Melbourne, promising to serve customers happily. Our main goal is to see your business grow organically on Google with our bespoke services for startups & established businesses who need a little help getting ahead online!
We use innovative cutting-edge techniques which get you more leads and conversions than ever before.
About SEO
To ensure that your website is optimised for search engine ranking, there are a few key things to keep in mind. First, your website's content must be keyword-rich and relevant to your business niche. Secondly, your website must be free of any technical errors that could hinder its indexing by search engines. Finally, you must actively promote your website through link building and social media engagement. By following these simple SEO best practices, you can significantly improve your website's chances of achieving a top ranking in search engine results pages.
ALT tags are used to describe the images on a webpage. They help search engines understand what the image is, and they can also be used by people who are visually impaired to understand what the image is.
ALT tags are a great way to improve your website's search engine optimization. They help search engines understand what the image is, and they can also be used by people who are visually impaired to understand what the image is. By including ALT tags on all of your website's images, you can help improve your site's ranking in search results.
Backlinks are links that point to your website from other websites. When someone links to your site, they're effectively vouching for your content and saying that they think it's valuable and worth reading. Backlinks are an important part of any SEO strategy because they help search engines determine the quality and relevance of your site.
However, not all backlinks are created equal – some are more valuable than others. In general, the more relevant and trustworthy the site that's linking to you, the better. Likewise, the more high-quality content you have on your site, the more likely people are to link to it.
There are two types of SEO: white hat SEO and black hat SEO. White hat SEO refers to optimization techniques that are approved by Google and aimed at improving the user experience on a website. Black hat SEO, on the other hand, uses techniques that are not approved by Google and are designed purely to improve a website's ranking in search results.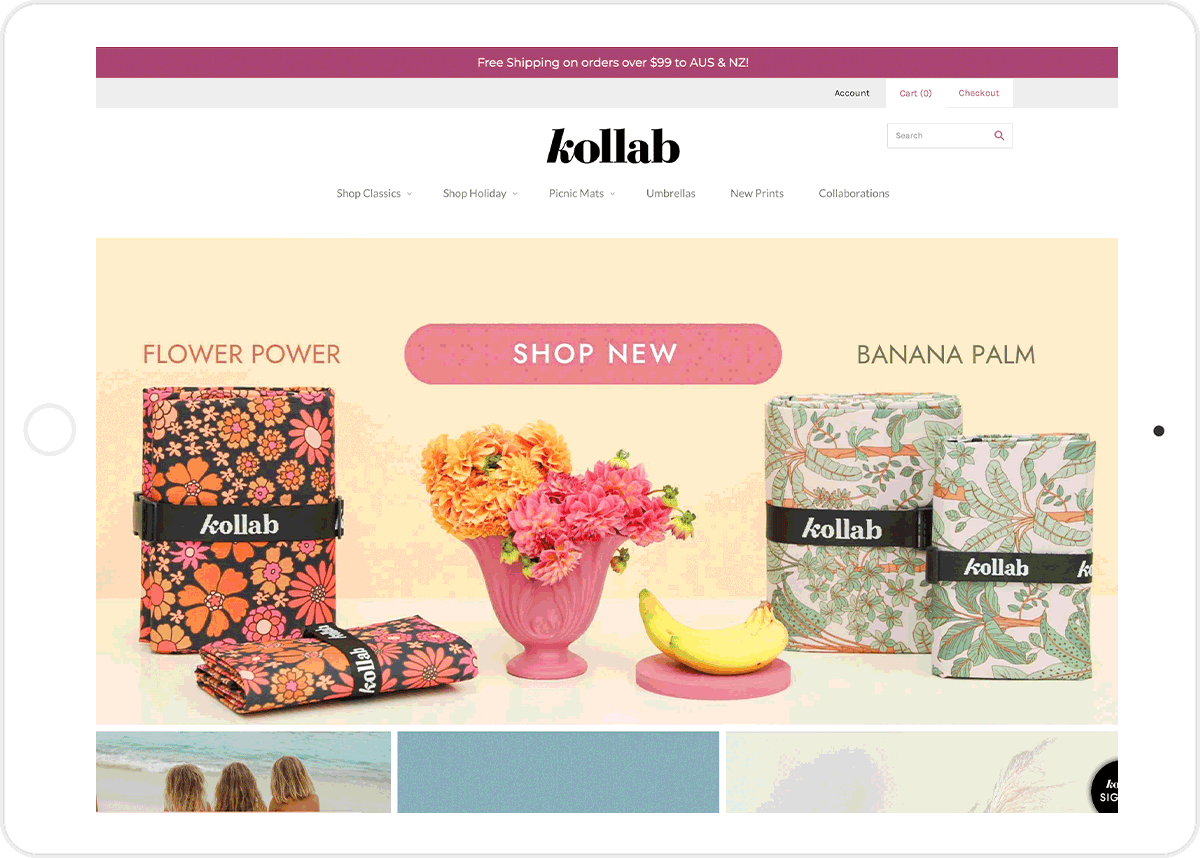 We Gained Kollab 1st Page Rankings for all major product lines
Kollab started with one page of their site ranking. We have since boosted that to over 150 first page results. They are now ranking alongside the biggest competitors in their industry.
By using Technical SEO and optimising the site, we were able to achieve a Google Speed Score of 95 – up from 23.
Subsequently, Kollab has grown in traffic by over 100%, year after year.
Sight and Sound Galleria saw a Sales Growth of Over 200%
When we first started we were faced with removing several hundred "bad backlinks". Design Box Digital implemented a strategy to get the site running as cleanly and as fast as possible.
After we completed our SEO strategy they now rank in the top positions in Australia for their main brand and generic key phrases.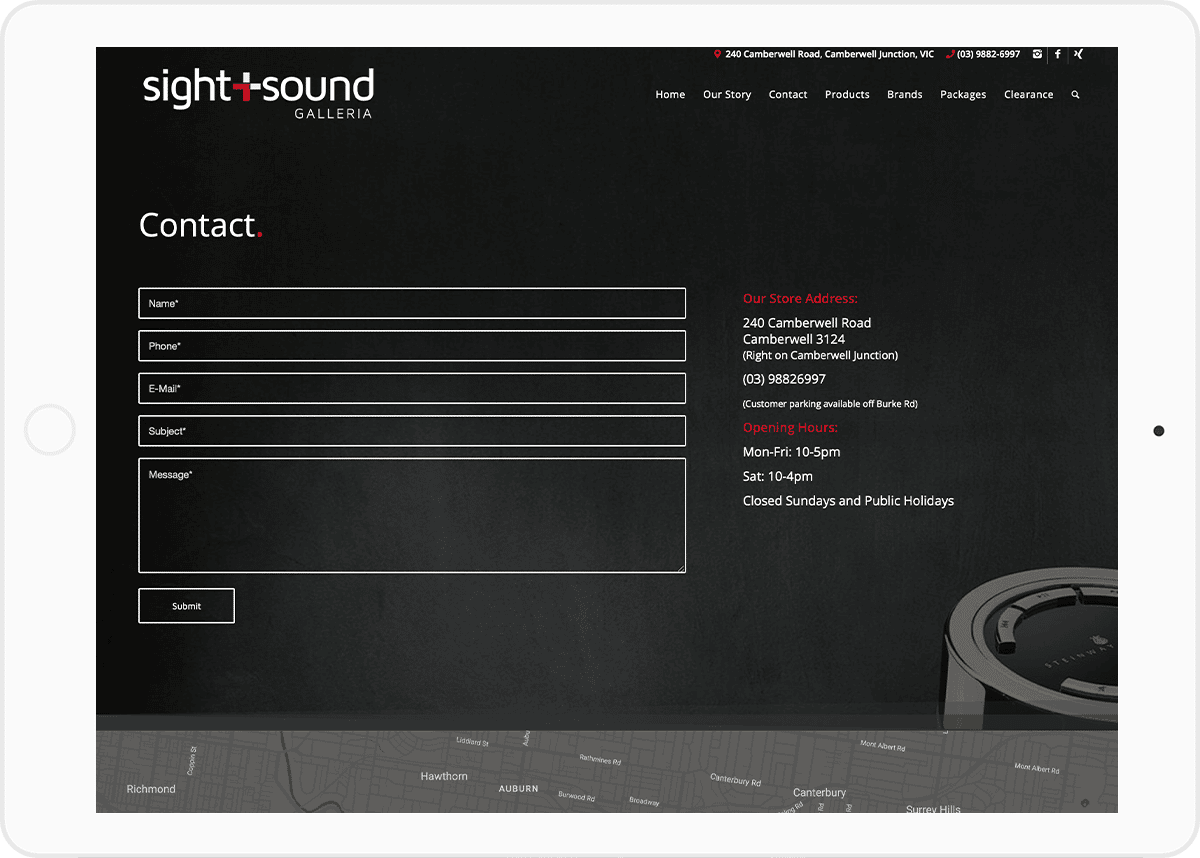 The SEO Process
We want to make sure that your website is performing at its best possible level, which means we'll take an in-depth look into how it performs with search engines. Our audit will pinpoint any potential issues and provide you with the data necessary for optimisation efforts like keyword research or presence on popular sites within Google's ranking algorithm
The team here has years of experience analyzing web traffic patterns so they can precisely measure progress against key performance indicators (KPIs). This helps us determine what works – both observationally as well through researching historical trends over time!
SEO First
Think of your website as a newly constructed building. The better the foundation, the sounder the structure will be.
The same is true of your site – if it's built on a solid foundation, it will be more reliable and better equipped to weather any storm. Search Engine Optimisation (SEO) is the process of making sure your site is visible to search engines like Google and that your message is clear and concise.
Digital Marketing Second
A strong digital marketing strategy cannot overcome a weak website. Once your website is functioning at its best, with a solid SEO foundation, then you can begin to focus on marketing it to potential customers.
There's no point in spending money on marketing until your website is ready to handle the influx of traffic. Imagine renting a storefront without security against shoplifting, and then advertising it. You would quickly find yourself out of business. The same principle applies to websites. Invest in making sure your site is ready for visitors before you start spending money to bring them there.